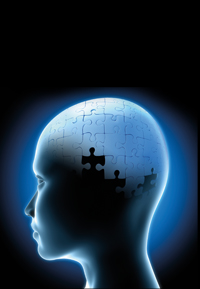 Forensic Mental Health and Behavioural Science

We are interested in exploring the interface of mental health, behavioural science, and the legal system. In particular, we are interested in understanding how individual characteristics interact with the environment to produce criminal behaviour, and what might be done to prevent such behaviour in the future. We also seek to understand the experiences and challenges faced by mentally ill people and staff members within the criminal justice system from the first point of police contact to community reintegration.
Within the Victorian criminal justice system approximately half the people have had prior mental health contacts and the rates of mental illness are much greater than is the case in the general community. Recent research conducted in partnership with Victoria Police shows that at the time of contact, one-third of people the police take into policy custody are receiving mental health services – with most of them in the care of a local mental health service.
What are the options for police and others in the criminal justice system in dealing with people with mental health issues?
How can we understand if a person with an underlying mental illness is at risk of acts of violence?
Why do some people threaten to kill or harm others?
What are the precursors to youth violence and how can it be prevented?
How do jurors carry out their role in an increasingly complex legal system?
Highlights
Media
Awards
Professor Jim Ogloff has been selected to receive the 2012 Donald Andrews Career Contribution Award from the Canadian Psychological the Canadian Psychological Association. The award was made "owing to Professor Ogloff's outstanding empirical clinical and empirical, clinical and pedagogical contributions to criminal justice psychology over his career, in Canada and internationally.

Michelle Schilders received an Australian Postgraduate Award to assist with her research investigating the trajectories of offenders with mental illnesses in Victorian prisons. Michelle's PhD thesis is being supervised by Professor Ogloff and Associate Professor Stuart Thomas.
News
Centres and Groups
Theme Members
Professor James Ogloff (Theme Leader)
Associate Professor Michael Daffern
Dr Trish Martin
Associate Professor Pamela Snow
Associate Professor Stuart Thomas
Research Led Education
Research Led Clinical Activities
Content maintained by: research.psych@monash.edu